How to Track Rooms and Airdrop Coin on Clubhouse
This takes you through how to access/use your Clubhouse Account on Social Connector.
Accessing your Clubhouse Account on Social Connector (For Creators)
Click on the Clubhouse Icon by the Side Menu on your Device
3.1. Tracking Your Clubhouse Rooms on Social Connector:
To track your Room on Clubhouse:​
Copy the the room url on clubhouse

Insert the Clubhouse link of the room you want to track
The Status Button @ the top left
provides you with the status of the Room​
You get real-time data on how well you are engaging your audience and how well your room is growing in terms of active listeners. Some of the Real-time data provided includes:
No of Unique Listeners(active listeners) on the Room

No of Speakers so far in the Room

Duration at which you have engaged your Audience

Peak Listeners: Your Audience that listen and engage with you more

Total Listened Time for the Room
All of this are provided to help you make better informed decision and improving your content.
You could also get more real time insight/data on the Room by Clicking on
Load More button option.
3. 2 Other Features on the Filter Box Include:
This Provides you with history of all the rooms you own or belong to, you can then measure progress as to your engagement in each of the groups.
This Provides you list of all your Clubs and the level of engagement for each club
Provides you with insight as to how well you are engaging and connecting with you audience on Clubhouse.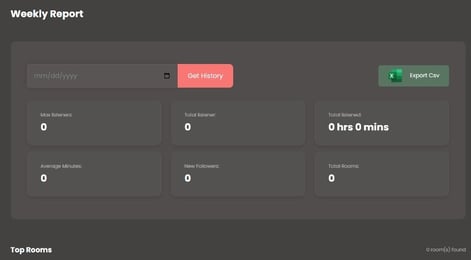 Provides you with insights on Various activities of your Room, You could also Compare engagement based on various available Clubs, to now which clubs is growing more and following you.
You can send Announcement to your Various Club.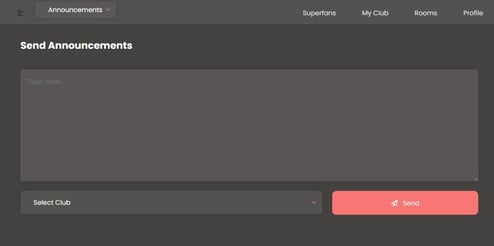 Provide you with Insight/data as to the various accounts of your audience and keeping track of your new followers on Clubhouse.
Gives weekly insight, the Avg. time spent in your room. Rooms entered & Total Listened Time.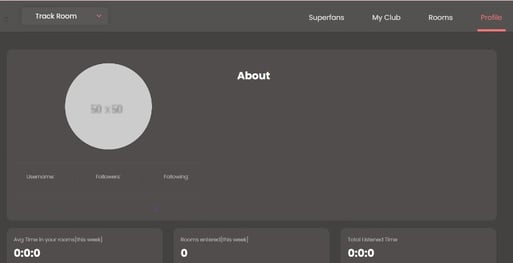 Provides you Weekly and daily analytic/data on Users and Room Tacked
Gives an overview on the Clubs that your own or belong to
This give an overview on your Followers, those who actively follow, listen and interact with your content. You can filter by duration to and can be downloaded/exported in an excel doc.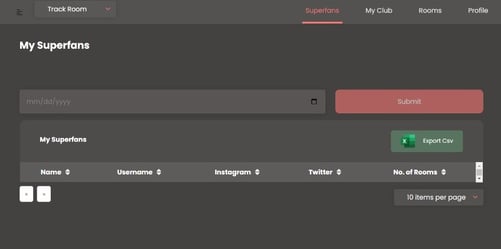 A step-by-step guide to airdrop coin in a clubhouse room
2.

Scroll down to load more and click on add more

3.

Fill the modal with the appropriate information
Types:
The audience that should get the drop (Snapshot, Speakers, Coin Balance or minute listened)
Select Coin:
Type of coin
Amount:
The value of the coin you wish to airdrop (eg: 1 $Gary per user)
Message:
Personalized Message (eg: Thanks for joining the room)
Minimum:
Minimum listened time or minimum coin balance of users (You can only see this option if TYPES is minute listened or Coin Balance
Total Claimable:
Total Amount of coin that is claimable
Set Status to active and submit
Ensure you fund the giveaway wallet before creating the drop.
Use the guide below